Senin (26/08) sekitar pukul 09.00, telah berlangsung kuliah tamu pengayaan wawasan di Aula Excellence with Morality Fakultas Psikologi UNAIR. Acara tersebut merupakan bagian dari serangkaian kegiatan yang diadakan untuk menyambut tamu dari School of Education and Social Sciences, Management & Science University (MSU), Malaysia.
Peserta yang hadir pada kuliah tamu tersebut adalah seluruh mahasiswa angkatan 2018 Fakultas Psikologi UNAIR dan juga perwakilan mahasiswa tamu dari MSU. Acara ini dimoderatori oleh dosen Psikologi Sosial dari UNAIR, Listiyani Setyo Palupi, S.Psi., M.DevPract atau yang biasa dikenal dengan Bu Upi.
Acara dibuka dengan pemutaran video profil UNAIR. Lalu dilanjutkan dengan penampilan dari Komunitas Tari Saman Fakultas Psikologi yang memecah suasana. Dan tak kalah menarik, perwakilan mahasiswa MSU Malaysia turut meramaikan dengan penampilan tarian Dinding Badinding. Diikuti dengan ditayangkannya juga video profil MSU.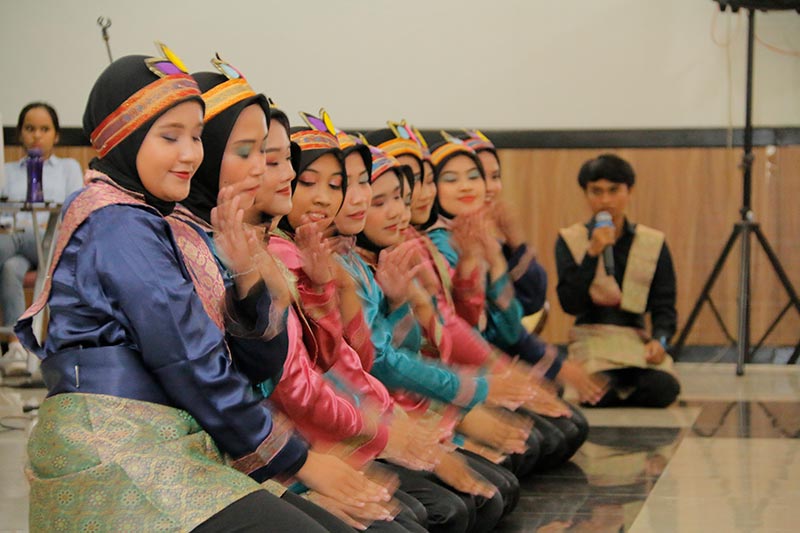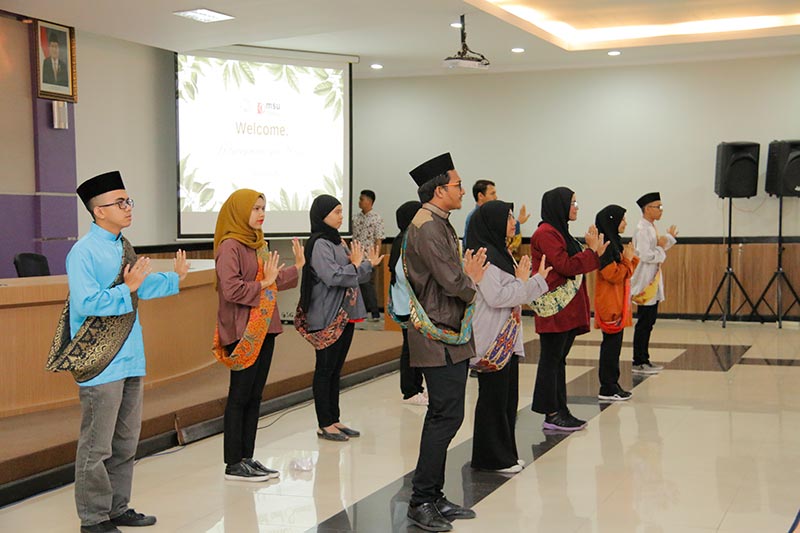 Serangkaian acara pembuka telah selesai, materi pertama dibawakan oleh Dr. Ooi Boon Keat, pengajar dari School of Education and Social Sciences MSU. Ia membawakan materi kuliah tamu yang pertama dengan tema "The Cognitive Processing of PASS in Learning". Teori PASS sendiri merupakan kepanjangan dari Plan, Attention, Stimulation, & Succesive. Teori ini merupakan sebuah strategi belajar dari sudut pandang neuropsychology, cognitive process, dan information processing perspective dengan serangkaian tes dalam setiap bagiannya. Kita biasanya lebih mudah mengembangkan informasi yang pernah kita pelajari sebelumnya. Dr. Ooi juga pernah menemukan bahwa anak-anak di kelas remedial, diberi serangkaian tes PASS ini, dan ia menemukan bahwa anak-anak di kelas remedial bisa menjawab semua tes dengan baik. Hal ini menyatakan bahwa mereka mungkin saja gifted children.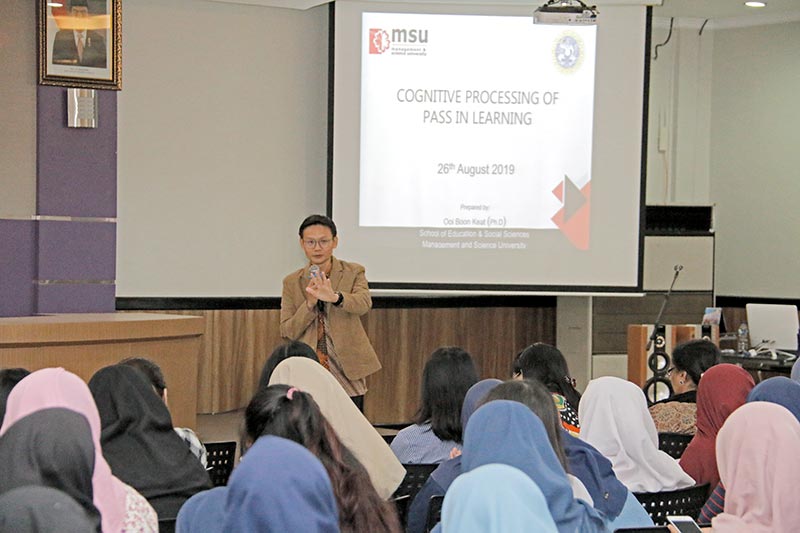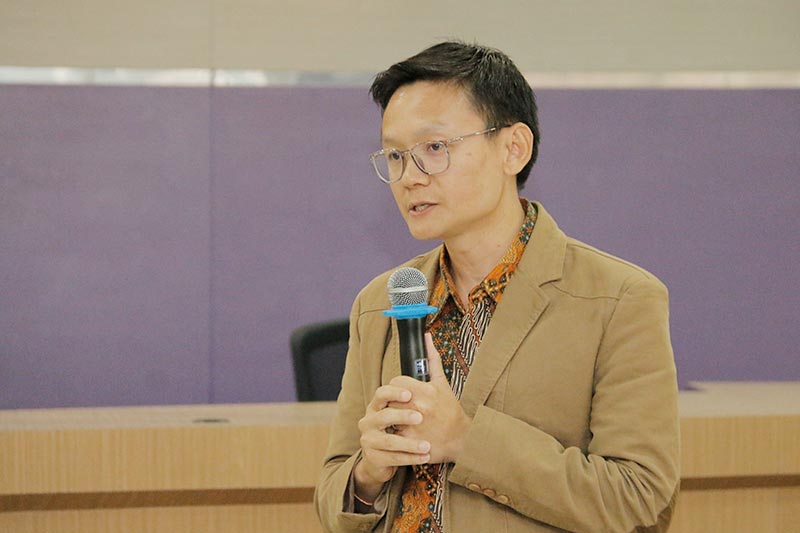 Materi kedua disampaikan oleh Ibu Aryani Tri Wrastari, M.Ed (ReEvAss), Ph.D., atau yang lebih dikenal dengan Bu Ira, membahas tema "An Introduction to Transformative Learning Theory". Teori ini memberikan kita perspektif lain tentang belajar dari sudut pandang constructive learning, bagaimana kita bisa belajar dari apa yang pernah kita alami sebelumnya. Bu Ira membuka presentasi dengan menceritakan kisah Stanley, seorang korban Kerusuhan Maluku yang terpaksa harus mengungsi di Jawa dan berkuliah di sana. Setelah lulus, ia memutuskan untuk kembali ke Maluku untuk menjadi seorang aktivis. Meskipun Stanley mengalami masa-masa terburuk di Maluku, lalu kenapa ia malah memutuskan untuk kembali lagi ke Maluku dan menjadi seorang aktivis? Stanley merupakan seorang yang mengambil peran dalam change agent. Ia sangat mengedepankan perubahan dalam hidupnya dan perubahan merupakan sebuah tujuan dari adult learning. Transformative learning merupakan salah satu prinsip tujuan tentang adult learning dimana kita belajar bagaimana kita memaknai suatu peristiwa dan apa yang akan kita lakukan terhadap suatu peristiwa.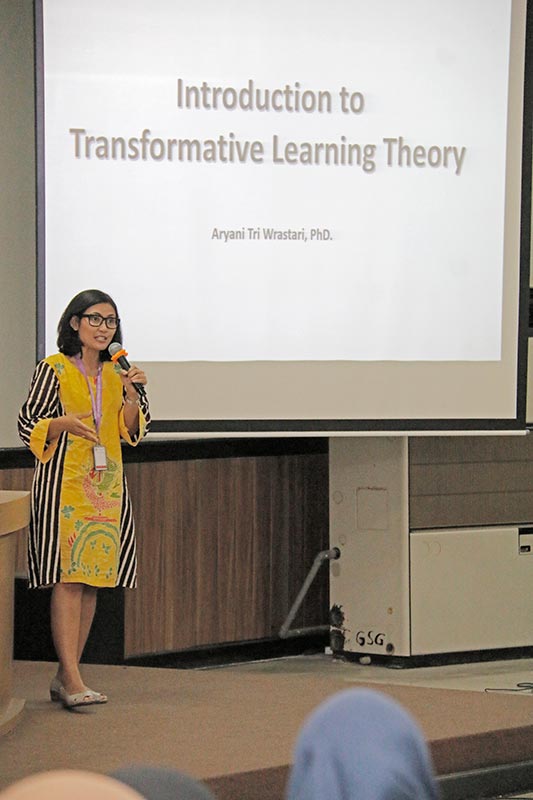 Di akhir materi, Bu Palupi kembali memimpin acara dan memberikan kesempatan untuk bertanya kepada tiga mahasiswa UNAIR dan tiga mahasiswa MSU.
Setelah pertanyaan dari para mahasiswa selesai terjawab, Bu Upi kembali memimpin acara untuk memberikan penutupan dan ucapan terima kasih kepada semua anggota seminar. Seminar ini diakhiri oleh sesi foto yang diikuti oleh seluruh anggota seminar, baik dari mahasiswa Psikologi UNAIR maupun mahasiswa MSU.
~Tim Insight