A community service initiated by Faculty of Psychology Universitas Airlangga was successfully held in Jember, Jawa Timur on last 26–27 of July. That activity was a training program titled "Developing Program for Play Group and Kindergarten Teacher to Upgrade Children's Reading and Handwriting Competencies", chaired by Herdina Indrijati, M.Psi., Psikolog who is also a lecturer from Department of Educational and Developmental Psychology in Faculty of Psychology Universitas Airlangga.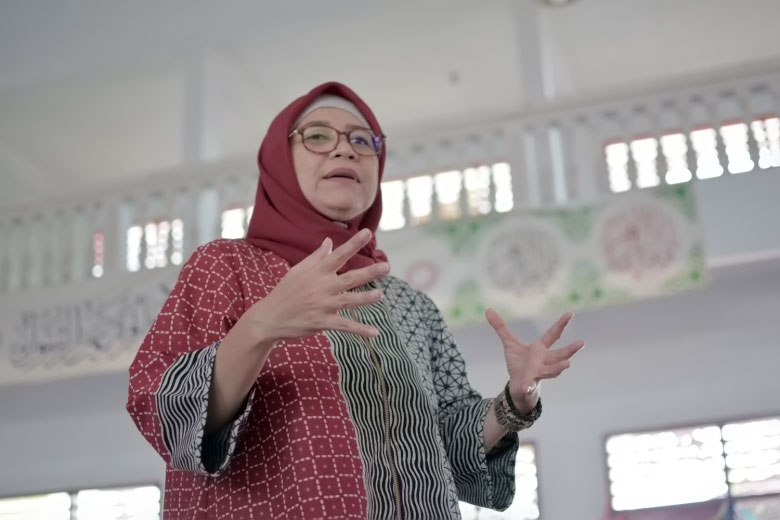 That program consisted of two main materials:
Finger Play to Stimulate Skills of Children's Fine Motor, by Nurdila Triastuti, M.Psi., Psikolog
Writing Remedial Methods with Visual Motor Integration to Upgrade Quality of Handwriting, by Yustisiana Hidayati, M.Psi., Psikolog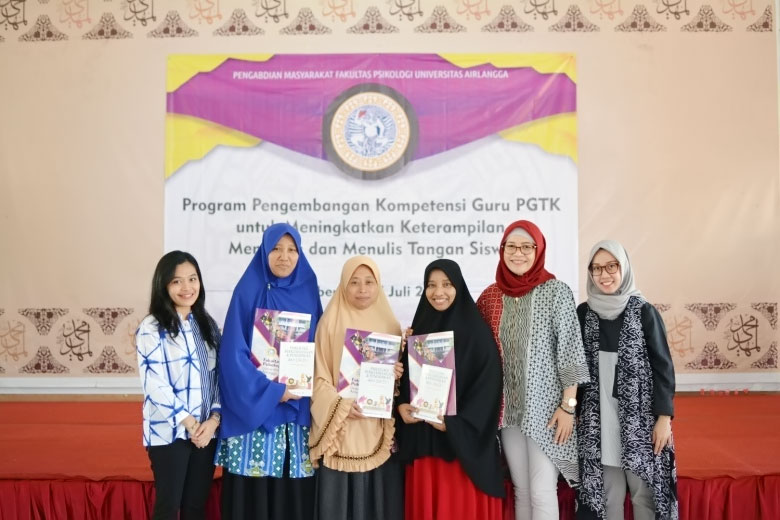 The training program was aimed to upgrade the competencies of play group and kindergarten teachers in preparing children with good skill for reading and handwriting. There are so many areas, especially in Indonesia, where the children are lacking in competencies in reading and handwriting, whereas they should be able to do so in the stage of their developmental age.
"The program was running optimally and was suitable with what we have designed earlier. I see that our partners followed the program earnestly. That is also because we have prepared the program with psychologists who have great competencies in each field" said Herdina Indrijati, M.Psi., Psikolog.
The training participants were fully enthusiastic during the program. They followed all activities in the program happily, from the pre-test, material exposure from experts, practicing new competencies, and then the post-test.
"We are so happy with this program. We know what we have not known yet before the program.  After this, we would like to make the same program so that other play group and kindergarten teachers get the same knowledge and competencies" said the chief of IGTKI Kecamatan Sumbersari, Kabupaten Jember.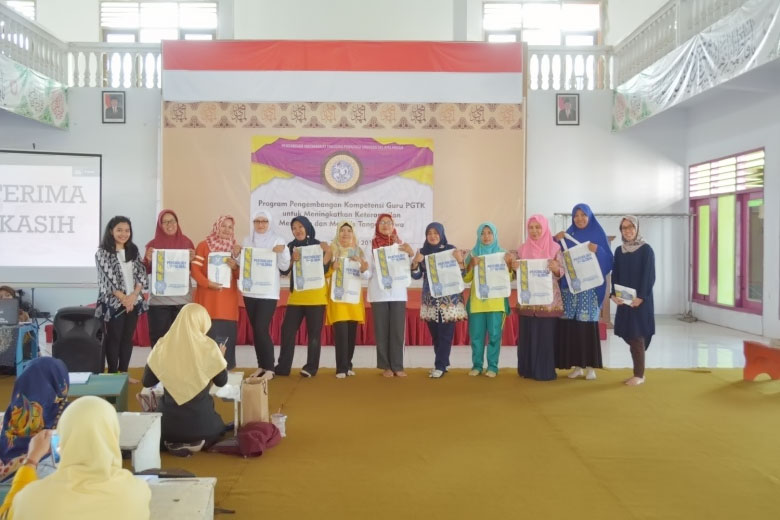 ~Rhajiv Nur Ilham (111711133101)