Fakultas Psikologi Universitas Airlangga kembali melaksanakan salah satu kewajiban dalam tri dharma perguruan tinggi melalui program pengabdian masyarakatnya. Kali ini Fakultas Psikologi Universitas Airlangga melaksanakan Pelatihan Penanganan Anak dengan Gangguan Autisme. Pelatihan tersebut diselenggarakan selama 4 pekan, yaitu di setiap hari sabtu dan minggu mulai dari tanggal 27 September 2014 hingga 2 November 2014.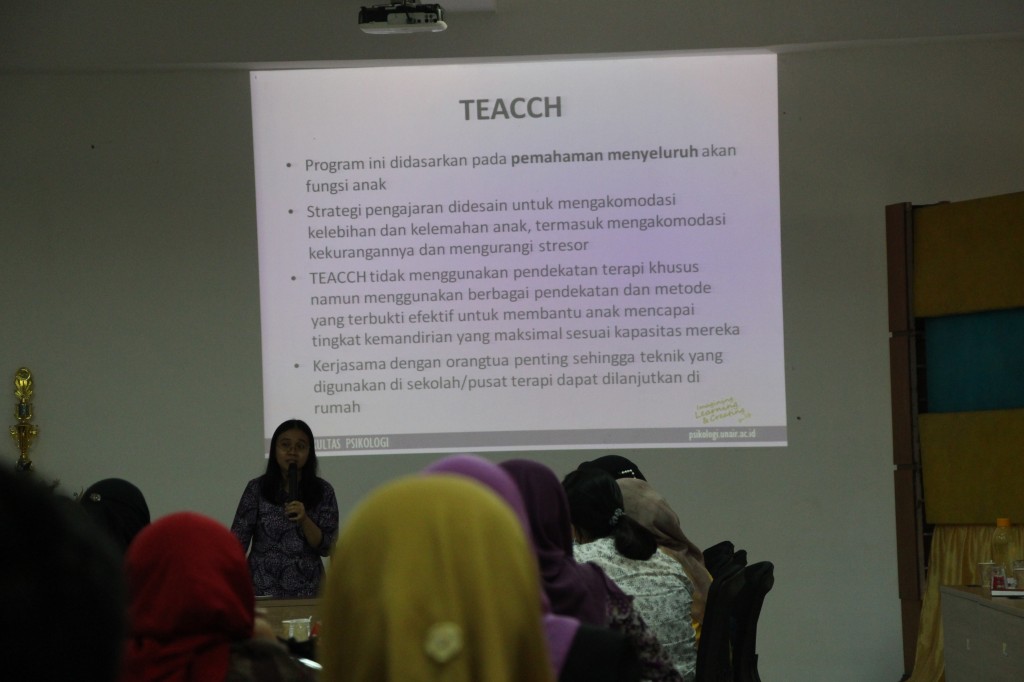 Pelatihan ini dilaksanakan di Fakultas Psikologi Universitas Airlangga. Dalam pelatihan tersebut, Fakultas Psikologi Universitas Airlangga bermaksud untuk menyebarluaskan kesadaran dan pengetahuan tentang Autism Spectrum Disorder (ASD).
Pelatihan yang diikuti oleh 40 peserta ini tidak dipungut biaya (gratis). Peserta pelatihan terdiri dari berbagai latar belakang profesi, mulai dari Guru SLB dari tingkat SD sampai SMA/sederajat, Terapis, Lembaga Sosial penanganan autisme, hingga Pengelola Pusat Terapi yang menangani anak dengan Autism Spectrum Disorder.
Karena jumlah peserta yang terbatas, peserta yang hendak mengikuti pelatihan, sebelumnya telah melalui proses seleksi dengan beberapa syarat yang ditentukan. Misalnya menulis global report dengan beberapa tema, yaitu ketertarikan dan minat terhadap anak dengan autisme, komitmen untuk menghargai individu berkebutuhan khusus, dll.
Pelatihan tersebut disampaikan materi tentang identifikasi dan intervensi dini dari Autism Association of Western Australia (AAWA). Hal tersebut merupakan manfaat yang diperoleh atas partisipasi Fakultas Psikologi Universitas Airlangga dalam kegiatan pengembangan sumber daya terapis dengan kerjasama antara Bagian Kerjasama Provinsi Jawa Timur dengan Autism Association of Western Australia (AAWA) tahun 2013.
Kegiatan pengembangan sumber daya terapis tersebut dilakukan melalui pengiriman 3 orang dosen yang dibelajarkan di Australia. Kegiatan tersebut merupakan bagian dari upaya penyebarluasan informasi mengenai autisme.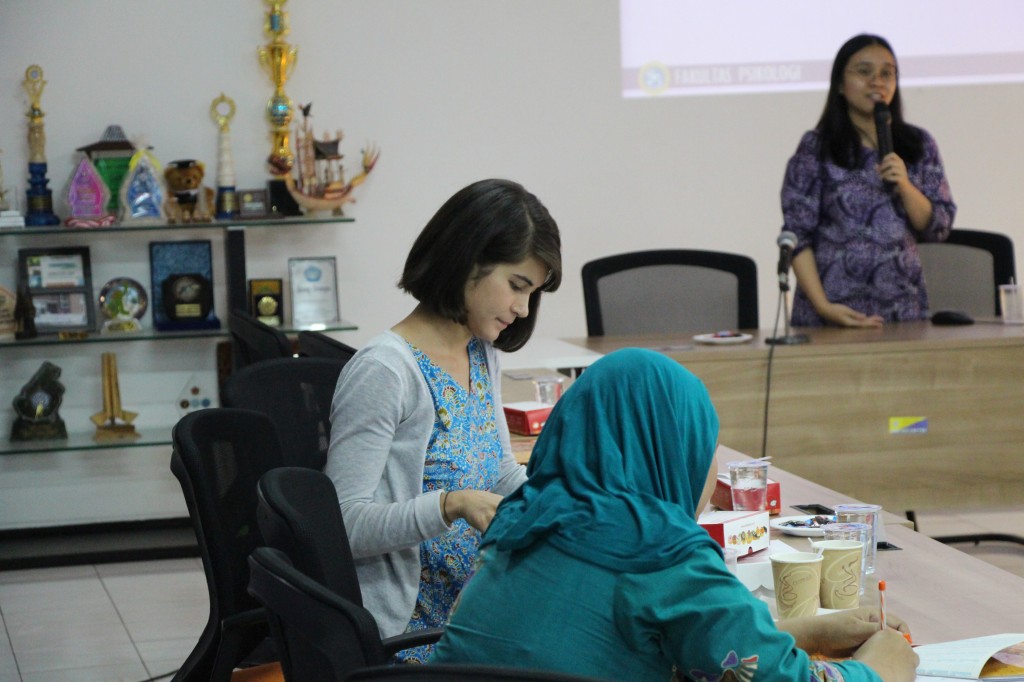 Dalam pelatihan ini, peserta akan mendapatkan pengetahuan dan keterampilan tentang apa itu autisme, karakteristik dampak dan strategi penangan dalam area komunikasi, bermain, sosial dan perilaku, dll. Dari pelatihan ini, Fakultas Psikologi Universitas Airlangga berharap agar masyarakat semakin sadar dan mengetahui lebih banyak mengenai Autism Spectrum Disorder.(Fatih – Fac.Amb)