ASEAN Regional Union Psychological Societies (ARUPS) merupakan gabungan dari asosiasi-asosiasi psikologi negara-negara di Asia Tenggara. Tujuan dari ARUPS yaitu untuk mempromosikan psikologi sebagai ilmu pengetahuan dan profesi dan untuk lebih mengaktifkan pertukaran diantara anggota; untuk mempromosikan pengembangan psikologi dalam penelitian, aplikasi dan praktik yang lebih memadai serta penyebarluasan pengetahuan psikologi; untuk mempromosikan komunikasi dan kerjasama antara asosiasi-asosiasi anggota, serta berkontribusi terhadap perkembangan asosiasi tersebut
ARUPS Meeting diselenggarakan pada tanggal 17-18 Januari 2015. ARUPS meeting diselenggarakan di Fakultas Psikologi Universitas Airlangga, Indonesia. Di hari sabtu, meskipun pada awalnya rapat pertama diagendakan pukul 09.00, ARUPS Meeting dimulai pukul 11.30 WIB dikarenakan menunggu beberapa peserta dari Singapura yang belum hadir dikarenakan delay jadwal penerbangan maskapai yang digunakan.
ARUPS Meeting dihadiri oleh delegasi dari beberapa asosiasi anggota ARUPS, diantaranya adalah Prof Rahmatullah dari Malaysian Psychological Association (PSIMA), Dr. Claudette Agnes dari Psychological Association of Philippines, Clare Yeo Kwang Ngee dari Singapore Psychological Society, pimpinan dari ARUPS, Dr. Goh Chee Leong, serta nampak jajaran pimpinan Fakultas Psikologi dari beberapa Universitas di Indonesia seperti Dr. Tjut Rifameutia Umar Ali dari Universitas Indonesia, dan Dr. Supra Wimbarti dari Universitas Gajah Mada.
Sebelum rapat dimulai, peserta diajak untuk berkunjung ke pelatihan first-aid yang diselenggarakan oleh HIMPSI yang bekerja sama dengan salah satu unit terapan Fakultas Psikologi Universitas Airlangga, yaitu PKPK (Pusat Krisis dan Pengembangan Komunitas).
Dalam ARUPS Meeting hari pertama, diagendakan beberapa pembahasan. Diawali dengan pengenalan mengenai HIMPSI, beserta struktur organisasi dari HIMPSI. Kemudian, topik rapat pertama membahas tentang kompetensi-kompetensi yang dimiliki oleh seorang ilmuwan maupun praktisi Asian, dengan jalan diskusi dan penyampaian informasi terkait kompetensi psikolog di masing-masing negara. Kemudian, rapat diakhiri dengan topik pembahasan mengenai bagaimana mengukur kompetensi-kompetensi yang ada tersebut.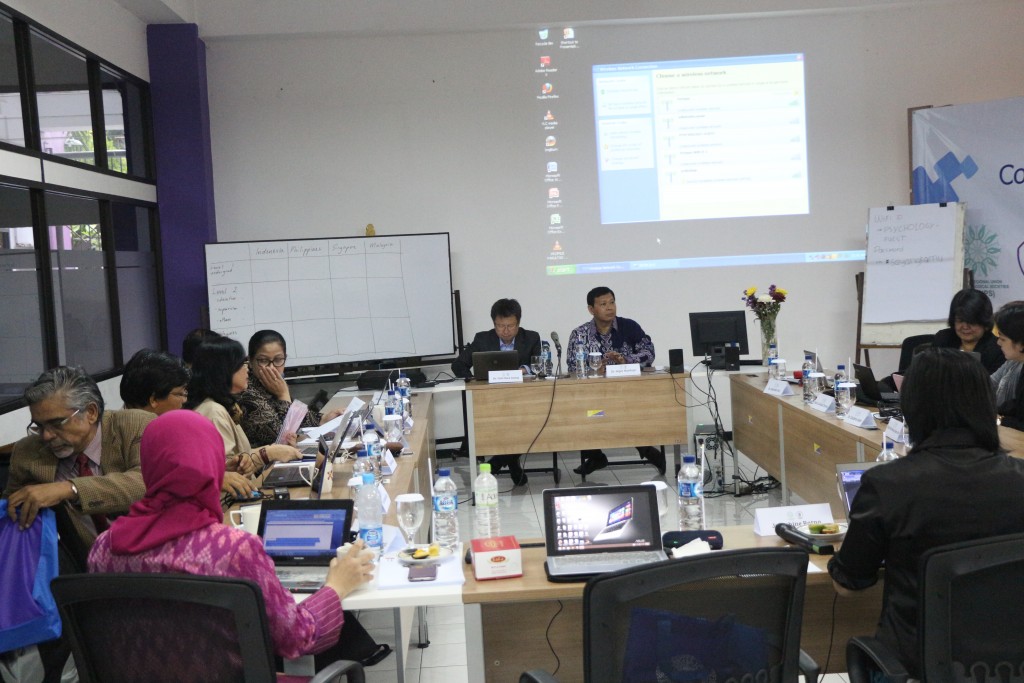 Setelah semua topik rapat yang diagendakan sudah dibahas, seluruh peserta diarahkan untuk dinner bersama di Rumah Makan Layar yang berada di Jalan Raya Kertajaya Indah. Sesi dinner berakhir pukul 19.00 WIB. Peserta pun segera menuju House of Sampoerna untuk berkunjung sekedar untuk menutup hari dan menghilangkan penat setelah rapat.
Pada rapat hari kedua, para delegasi membahas tentang bagaimana izin psikolog bisa digunakan di seluruh negara-negara Asia Tenggara, seperti Malaysia, Singapura, Filipina, dll. Penyeragaman izin ini juga berhubungan dengan kesiapan negara-negara anggota ASEAN dalam menyongsong Asean Economic Community tahun 2015. Selain itu, dibahas pula tentang kemudahan yang akan didapat ketika kita ingin menjadi anggota ARUPS pada saat AEC 2015. Hasil rapat secara keseluruhan menghasilkan Surabaya-Singapore Declaration.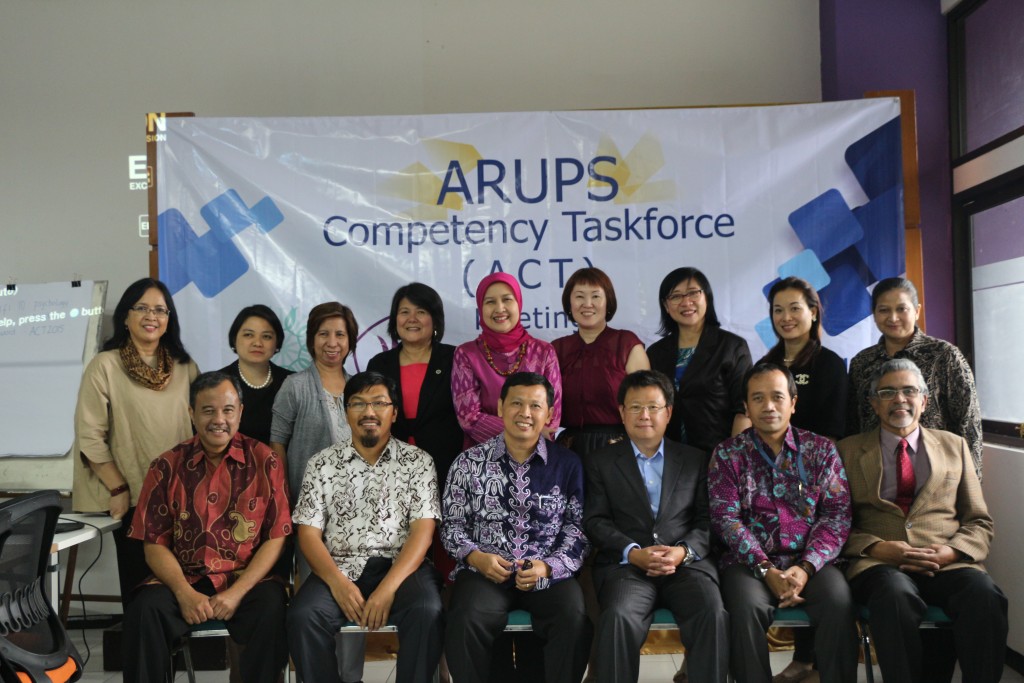 Setelah semua delegasi selesai menikmati sajian yang diisediakan, acara berlanjut ke agenda selanjutnya yaitu short trip ke Madura. Di Madura, para delegasi diajak untuk mengunjungi salah satu pengrajin batik khas Madura. Beberapa delegasi juga mencoba untuk membuat batik, yang merupakan salah satu budaya Indonesia, dibantu ibu Margaretha sebagai translator. Para delegasi kemudian dipersilahkan pula untuk membeli batik. Agenda selanjutnya, yaitu para delegasi kemudian kembali ke Surabaya dan diajak untuk membeli oleh-oleh di Mirota. Dengan itu, berakhirlah agenda ARUPS Competency Taskforce Meeting di Fakultas Psikologi Universitas Airlangga yang berlangsung pada tanggal 17-18 Januari 2015. (Fatih – Fac. Amb, Fikri)