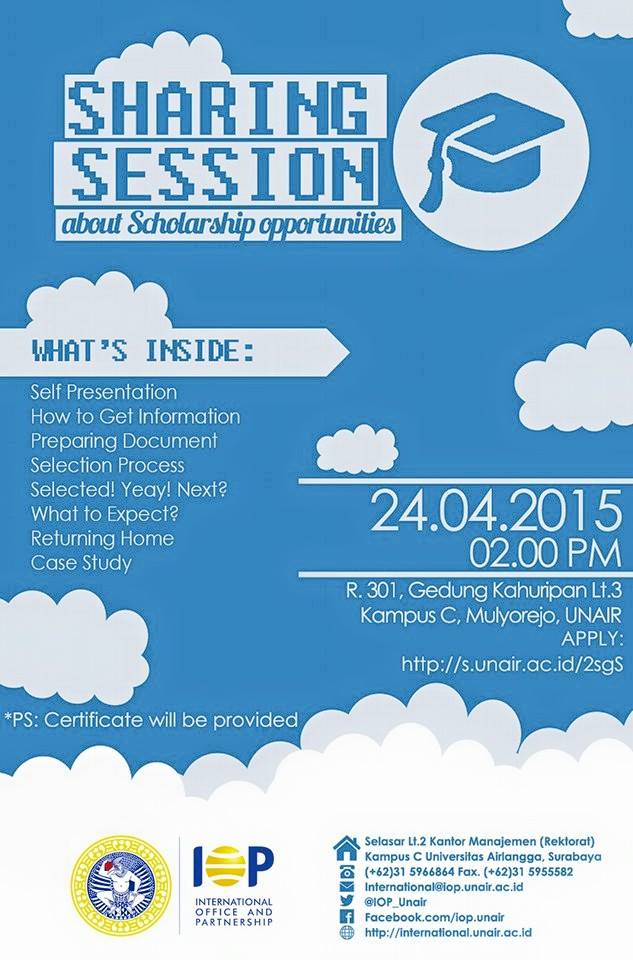 Dalam rangka 5th IOP Anniversary, IOP ingin membagi tips dalam mendapatkan beasiswa and beberapa sekilas pandangan tentang hidup di luar negeri sebagai student exchange kepada mahasiswa UNAIR. Sesi ini akan dilaksanakan pada tanggal 24 April 2015 jam 2 siang di R.301 Gedung Kahuripan Kampus C UNAIR Mulyorejo.
Topik pembahasan:
Self presentation
How to get information
Preparing documents
Selection process
Selected! Yeay! Next?
What to expect?
Returning Home
Case study
Kami hanya membuka sesi ini untuk 60 orang pendaftar saja. Segeralah daftar melalui online form kami di link berikut klik disini paling lambat tanggal 21 April 2015.
Thank you.