MEMBANGGAKAN.
Kepercayaan yang sangat membanggakan ketika Fakultas Psikologi Universitas Airlangga dipercaya untuk melakukan riset bersama terkait dengan pengaruh sistem belajar secara online terhadap prestasi siswa dengan Brainly. Brainly adalah startup pembelajaran online  yang memfokuskan pada pembelajaran online anak SD sampai SMA.  Brainly adalah tempat belajar online terbesar di dunia yang berbasis di Krakow, Polandia. Bagaimana tidak membanggakan, karena selama ini Brainly telah menggandeng beberapa universitas untuk kerjasama riset. Di Amerika kerjasama dilakukan dengan Michigan state University dan Rutgers University di New Jersey. Di Indonesia Brainly baru bekerjasama riset dengan Fakultas Psikologi Universitas Airlangga.
Penelitian yang berjudul "Academic Performance and Self-efficacy of Secondary Students using Traditional Learning Style and Online Social Q&A Service in Indonesia" ini akan dipimpin oleh  Dr. Rahkman Ardi, M.Psych. yang memiliki spesialisasi di bidang Cyber Psychology.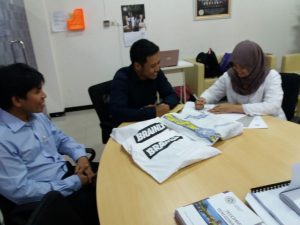 Proses penandatanganan MOU
Untuk itu telah dilakukan penandatanganan MOU antara Fakultas Psikologi dengan Brainly. Dalam hal ini kerjasama ditandatangani oleh Dr. Nurul Hartini selaku Dekan Fakultas Psikologi, dengan Dimas Mukhlas Ph.D. cand penanggung jawab Brainly Indonesia, dengan disaksikan oleh penanggung jawab penelitian Dr. Rahkman Ardi, M.Psych. dan Dr. Dewi Retno Suminar, selaku Wakil Dekan Bidang Penelitian, Publikasi dan Kerjasama.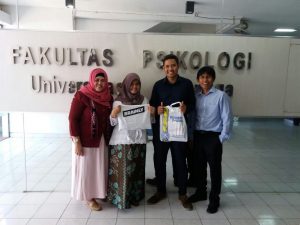 Selain itu juga dilakukan pertemuan dengan Prof. Moch. Amin Alamsjah, Ir., M.Si selaku Wakil Rektor Bidang Kerjasama Universitas Airlangga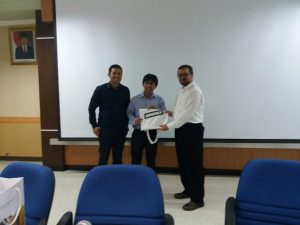 Semoga kerjasama yang telah terjalin ini akan dapat menghasilkan publikasi yang dapat membawa nama baik Fakultas Psikologi dan Universitas Airlangga. (drs/3/2017)