I'd still remember how the breeze greet my face when the temperature almost hit 16 degrees. It was colder than I imagine and I thought the flowers have bloom since it supposed to be spring but apparently the winter won't go that fast. Yes, I am amazed. I'm amazed by how this small little town could be this beautiful and calm. I'm amazed by how the weather could be this nice. I'm amazed by how the scenery, the ambience, and the people could make me feel this happy.
It was not too crowded. The traffic was fine, maybe it's because the people was so discipline they won't bother to honk. It was the best feeling ever. I was so happy until I was drown to my surrounding. Even from the first night, I and the girls couldn't help ourselves but to explore! Yep, without knowing where to go of course, we even chosed any restaurant to grab some food.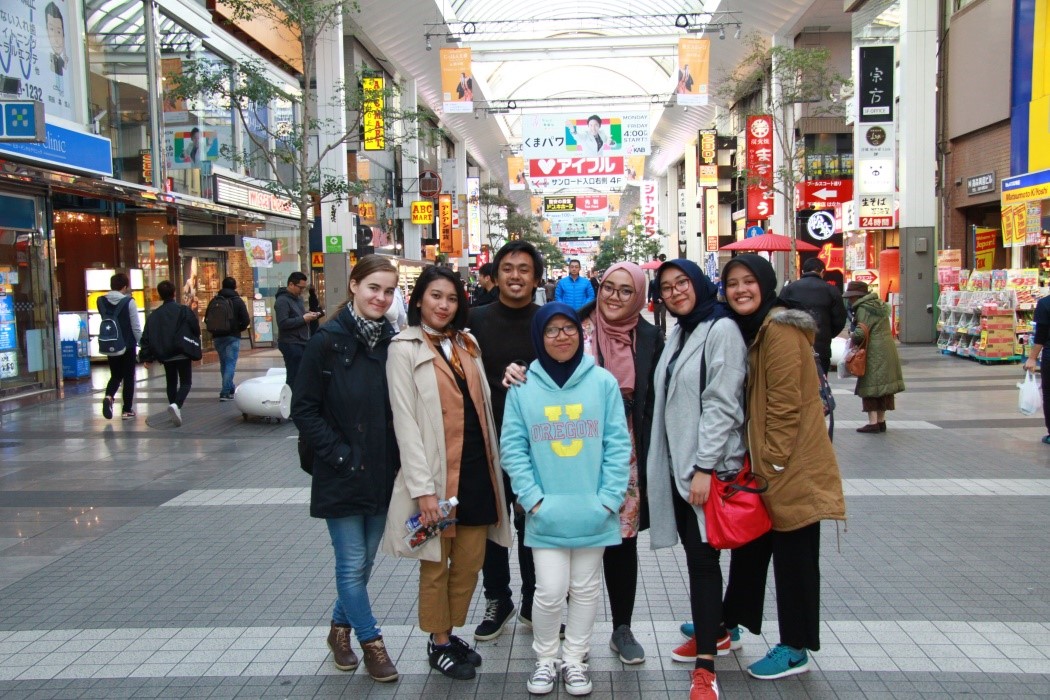 For the next day, we start to study in Kumamoto University which is the real thing. We meet new friends, greet new lecturers, and got the chance to feel how to order our food in cafeteria. They even held a welcome party for us in order to become closer to each other.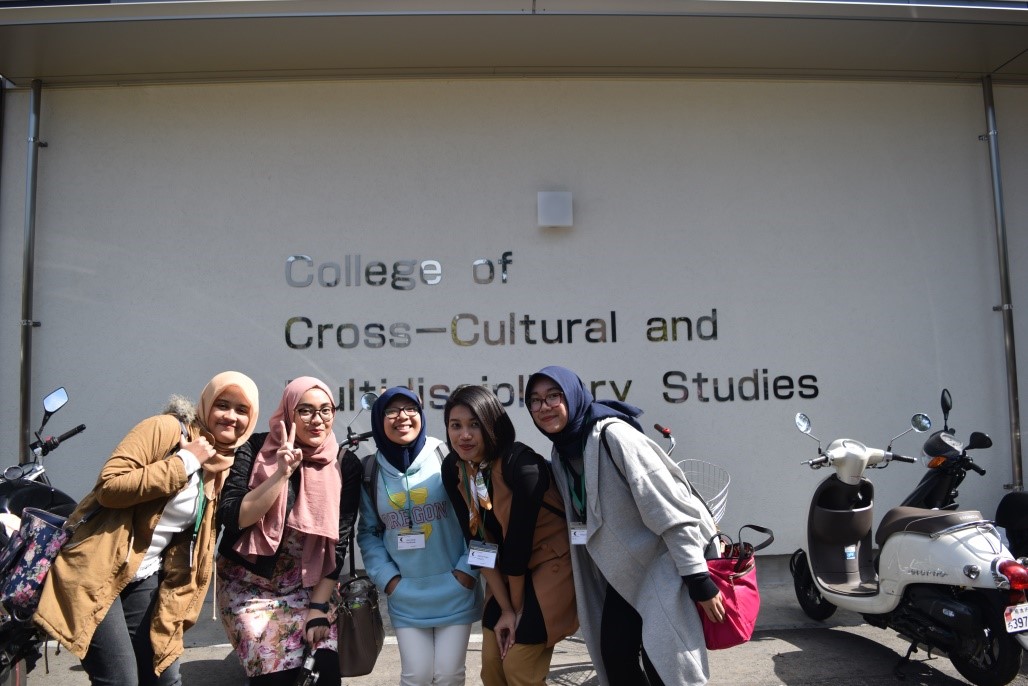 We followed so many interesting courses such as Japanese Political & Media, Kumamoto Earthquake, Aso Geopark, Minamata Disease, Kumamoto Waterworks, Water Sustainability, and Japanese Sweets.
We didn't study in class and around university only, but also experienced study tour to many interesting places such as Minamata, Kumamoto Water Source, Lake Ezu, and many other. We even tried to go to Mount Aso which is the most famous mountain in Kumamoto. It was really cold and windy.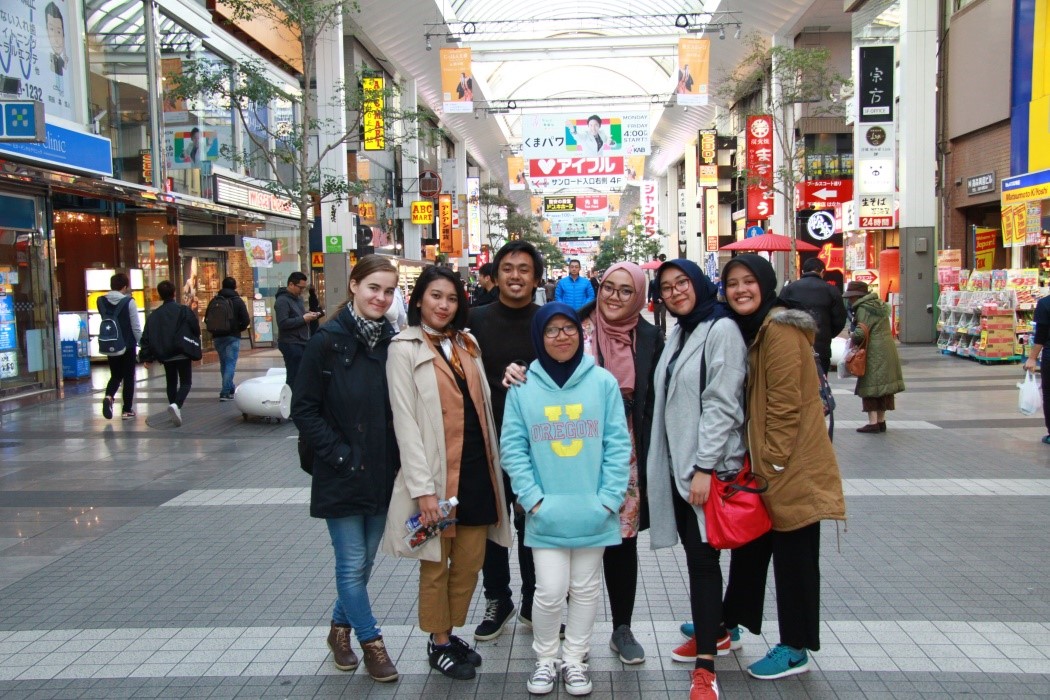 Even though we had so much fun, but this program must come to an end. Time flies really fast when we really enjoy every minute of it. In the last day of the program, we had a farewell party and became so emotional to say goodbye.
UNFORGETTABLE!
Maybe that's the most suitable word to express my whole experience towards the program. I really gain a lot of new experiences that could enhance my skills in so many ways. Beside studying, I had the chance to know lot of new friends from many other countries and it was a great pleasure. It surely one of the best moment in my life!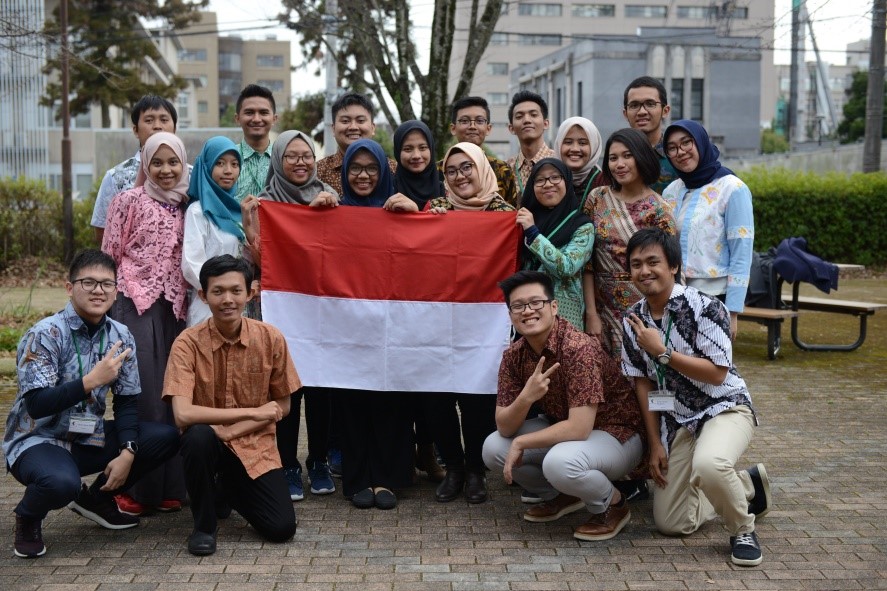 -Sabrina Puspa Gassany; 11151133163