On 14th-20th May, 2017, Universitas Airlangga sent its 2 students from the Faculty of Psychology as delegates to join Warsaw Goes International 2017 in Warsaw, Poland. This conference was organized by Student Organization Board, Faculty of Psychology, University of Warsaw. For 7 days, all participants that came from various country met in Warsaw for this event. During the event, all participants stays in the student's house so they can experience how it's like to be a Polish citizen.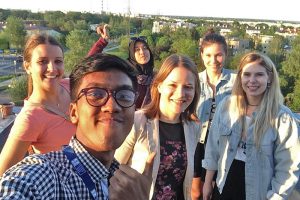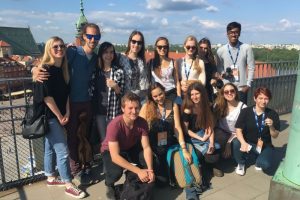 This year's theme was Psychology in Modern Life. Various lectures and activities was organized based on the theme.  The lectures as mostly talk about the role of psychology in today's modern life. One interesting lecture was talking about the usage of VR in Psychological treatments. In this lecture also, all participants got the chance to try the Virtual Reality technology and after that, was asked to draw the distance of each objects they saw in the VR Video. Later, this data will be used by the lecturer as data to show the differences of each participant perception towards the video.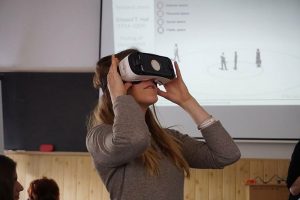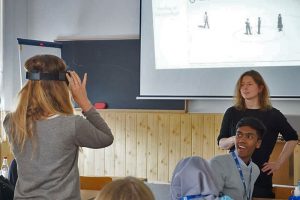 Not just lectures, there are some other activities that also very interesting. One of it was the Rotation Dinner. In this activity, all participants were divided into small groups and then roam across Warsaw to three different houses to taste the Polish cuisines, in three course menu. This was also a great opportunity for the participants to try and learn all kinds of Warsaw's public transportations from Trams, Buses, and Metro.
On the last day of the event, participants were then invited to join the Farewell Dinner. In this occasion also, all participants were given the official Warsaw Goes International t-shirt and then each participants signed each t-shirt. Not just t-shirt signing, all participants then wrote down messages and wishes for each participants.