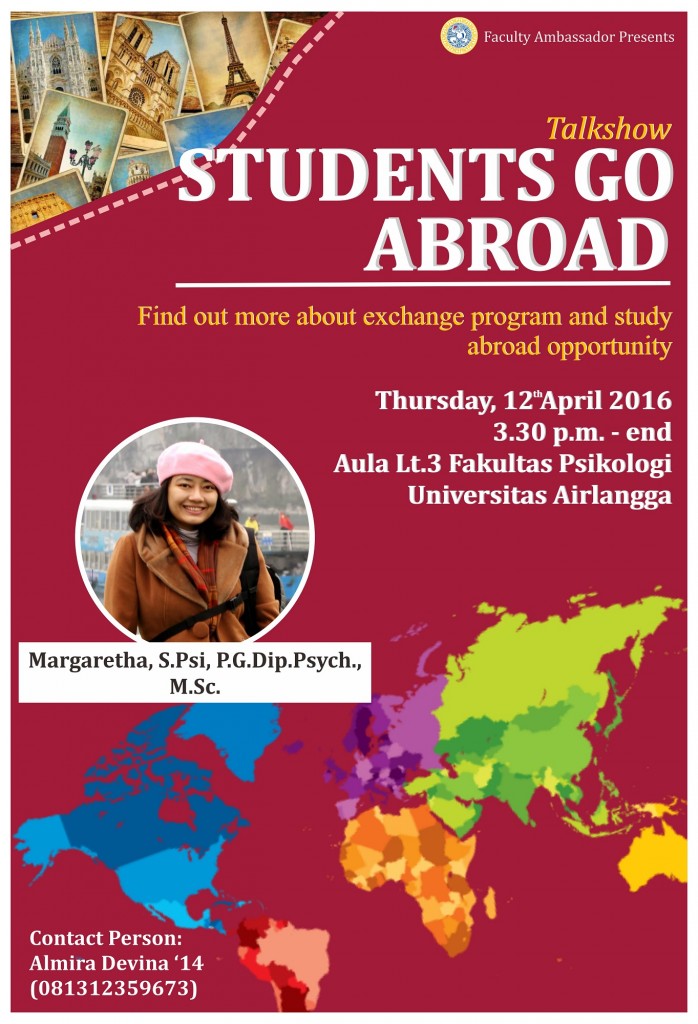 Studying abroad is an investment for your future. An international academic experience will encourage you for a greater opportunity.
So come and join us in our talkshow on studying abroad!
Time: Tuesday, 12 April 2016
Place: Aula 3rd floor Faculty of Psychology Universitas Airlangga
Speakers: Lecturer and Students (reguler & international) experienced in exchange and international studies.
We will share you the how-to on studying abroad straight from students and lecturers who have experienced it. A lot of detailed informations on the opportunity to study abroad will also be given during the talkshow.
Mark the date and don't miss it!