A Lunch with USIPP; Enriching Understanding on Democracy and Pluralism
By Fatih-Fac.Amb
Surabaya, June-16-2014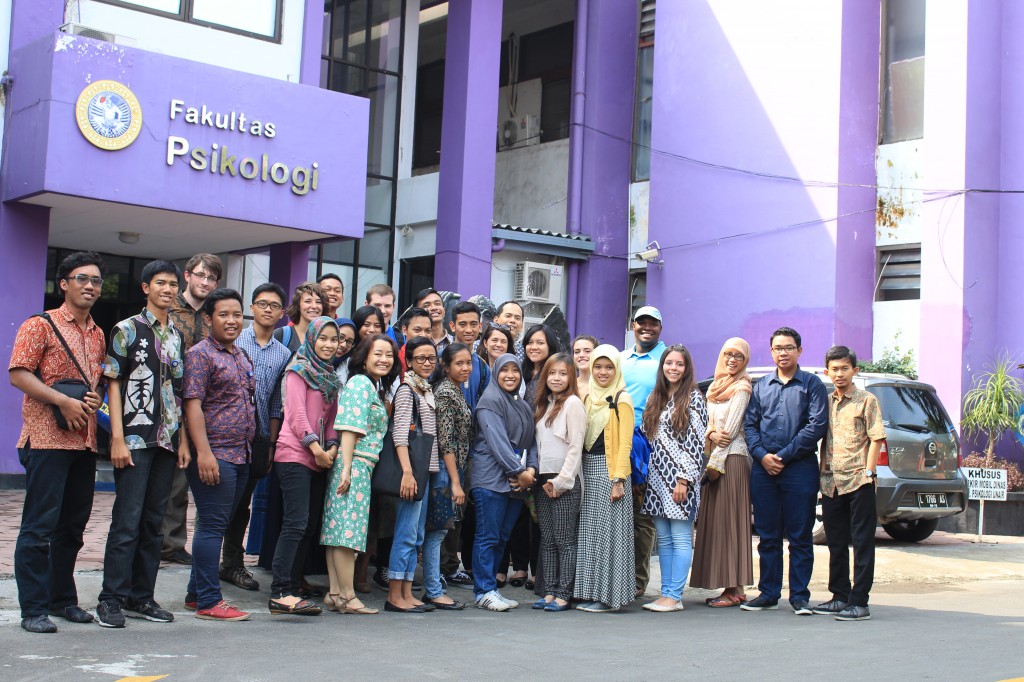 Yesterday, on June 13th 2014, USIPP visited Surabaya. It was their first day here, when they went to universitas Airlangga. USIPP is the abbreviation of United Stated – Indonesia Partnership Program. It is a program in which United States and Indonesia collaborate to form a better understanding of pluralism and and democracy for students of each country. There are three universities from Indonesia and three universities from the United States that are joined in this program.
From Indonesia there are Universitas Indonesia, Universitas Gadjah Mada, and Universitas Airlangga. Each university sent two of their students to be their delegations. This program is held for five weeks. The participants tour three cities in Indonesia and four city in United States. So far, the participants of USIPP 2014 has visited Jakarta and Jogjakarta. Surabaya is the last city they visit in Indonesia.
The participants had lunch with IOP Universitas Airlangga, The Faculty Ambassador of Faculty of Psychology Universitas Airlangga and a few students at "The 54 Cafetaria" which is located at in front of The Faculty of Psychology Universitas Airlangga. The menu served was Surabaya street food that citizens of Surabaya eat all the time. But the participants seemed to enjoy the food, even those from United States.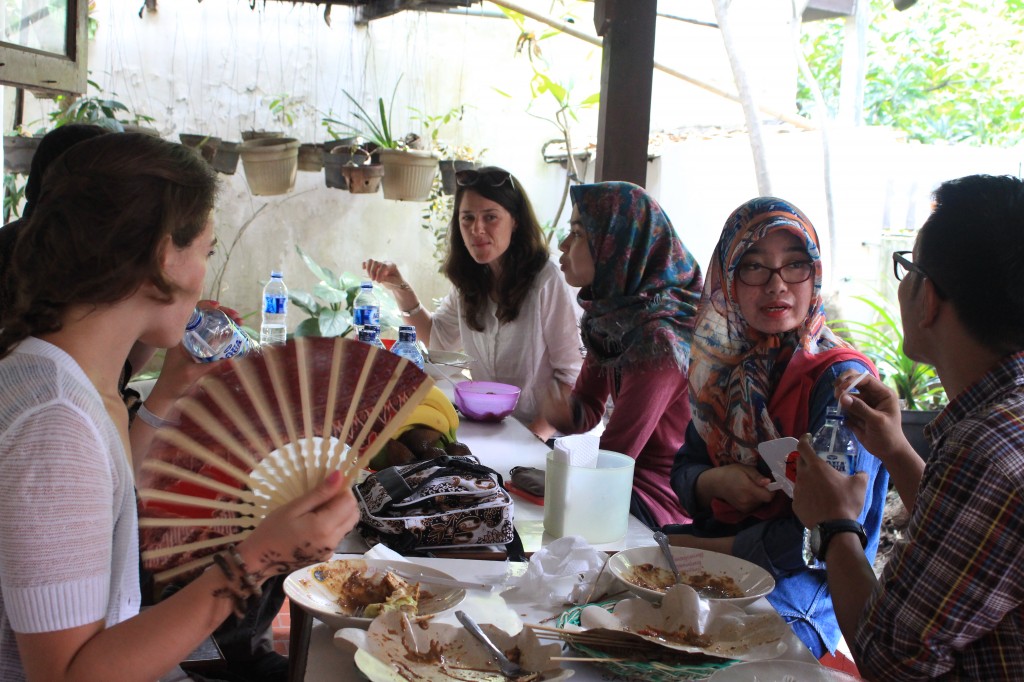 After lunch there was a discussion with the students and the faculty ambassador of Faculty of Psychology Universitas Airlangga. The discussion was about pluralism and democracy. United States and Indonesia are both nations with pluralism, but the situations in each countries are certainly not the same. Thus, there are much to talk about. It was quite a fruitful disscussion.
One of the participants, Sean a student of international relations of Goucher University located in Maryland US, mentioned one of the difference of the implementation of pluralism in US and Indonesia. He said that in US one does not usualy talk of religion in everyday conversation. It is a bit of a private informaton. Therefore, people don't ask about each other's believes upon meeting casualll, moreover the at the first encounter. Religion isn't the focus of people's relationship and social life. And as for the goverment, Sean said, America endeavours to separate religions and believes with goverment affairs. They try to apply govermentthat are logically and has been proven to be beneficial.
Aside from that, he mentioned that he joined the program because he was encoureged by his professor. Before he joined the program, he had some stereotypes of Indonesia and it's citizens. Since indonesians are approximately 80% moslems. But after foolowing through with this program, his stereotypes are proven wrong.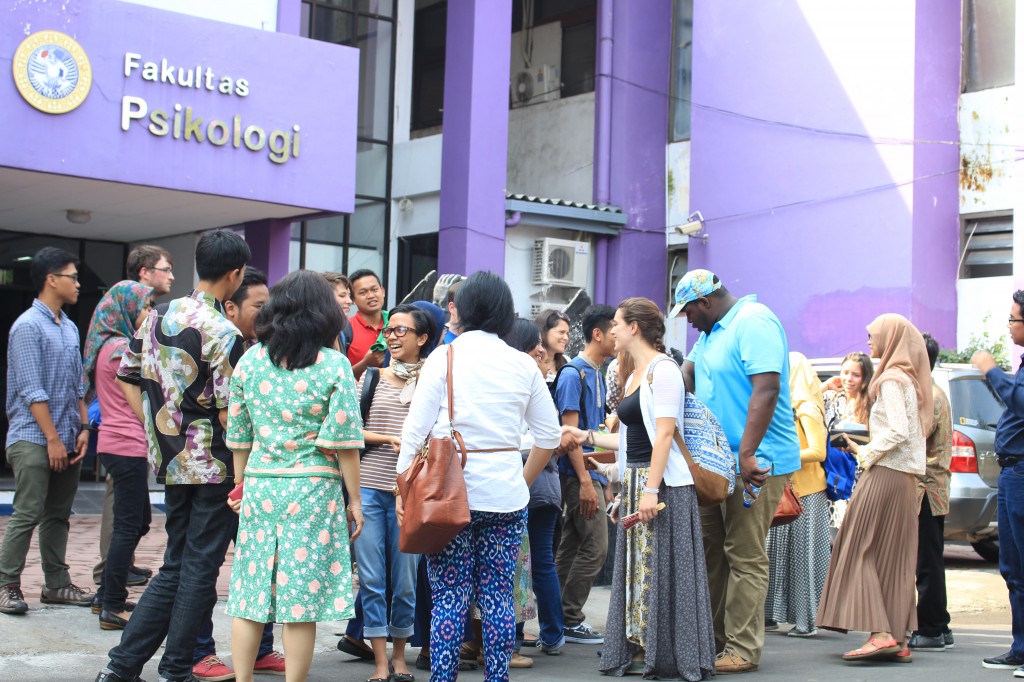 After lunch and brief discussion, the participants of USIPP 2014 continued their journey. They were going to Kawi Mountain and planning to go to pesantren around Surabaya. Because aside from having active discussion and attend lectures of pluralism and democracy, they also have agendas to explore the cultural and religious diversities of each City they visit. Before Surabaya, they visited borobudur Temple while visiting Jogjakarta. (Fatih – Fac Amb)